Lean On Us for Technical Expertise and to Gain
Critical Community Support
Schedule and budget are important pieces of a successful project, but community understanding is the cornerstone, and the construction phase is the public's first look. Let us interface with property owners, contractors, and utility providers to build relationships, explain processes, and reduce risks personally and proactively. Our team has the technical expertise to seamlessly provide construction management for your project – from bid analysis and conception through to quality control, community approval, and project close-out.
Bid analysis and award of contract recommendation
Change order management and payment reviews
Constructability reviews
Construction engineering and inspection (CEI)
Cost estimation
Monthly coordination meetings
NPDES/erosion and sedimentation control
Pre-construction conferences
Project close-out
Submittal review
Utility and railroad coordination
Our streamlined methodology – with clarity of communication and single-point-of-contact accountability – eliminates conflicts within the project lifespan. This enables us to manage and collaborate with multiple stakeholders involved in any construction project. We connect with property owners, utility providers, and contractors to deliver a successful, cohesive process.
Placing emphasis on local community engagement, we'll work with you to develop a set of priorities and communication strategies to shape public opinion for a positive outcome.
Our experience spans across both private and public sectors. We hold ourselves to the highest standards when undertaking any construction management project – big or small. Within the public sector, we understand the value of community opinion and work proactively to build strong relationships, reduce risks, and manage timelines.
We have multiple construction management projects under our belt:
We strive to be your ideal partner when it comes to your construction management project. With our help, you'll achieve timelines, community approval, and budgets without any unnecessary delays. Our early involvement in a project enables us to develop a sound strategy that complies with local regulations and meets your needs without compromise.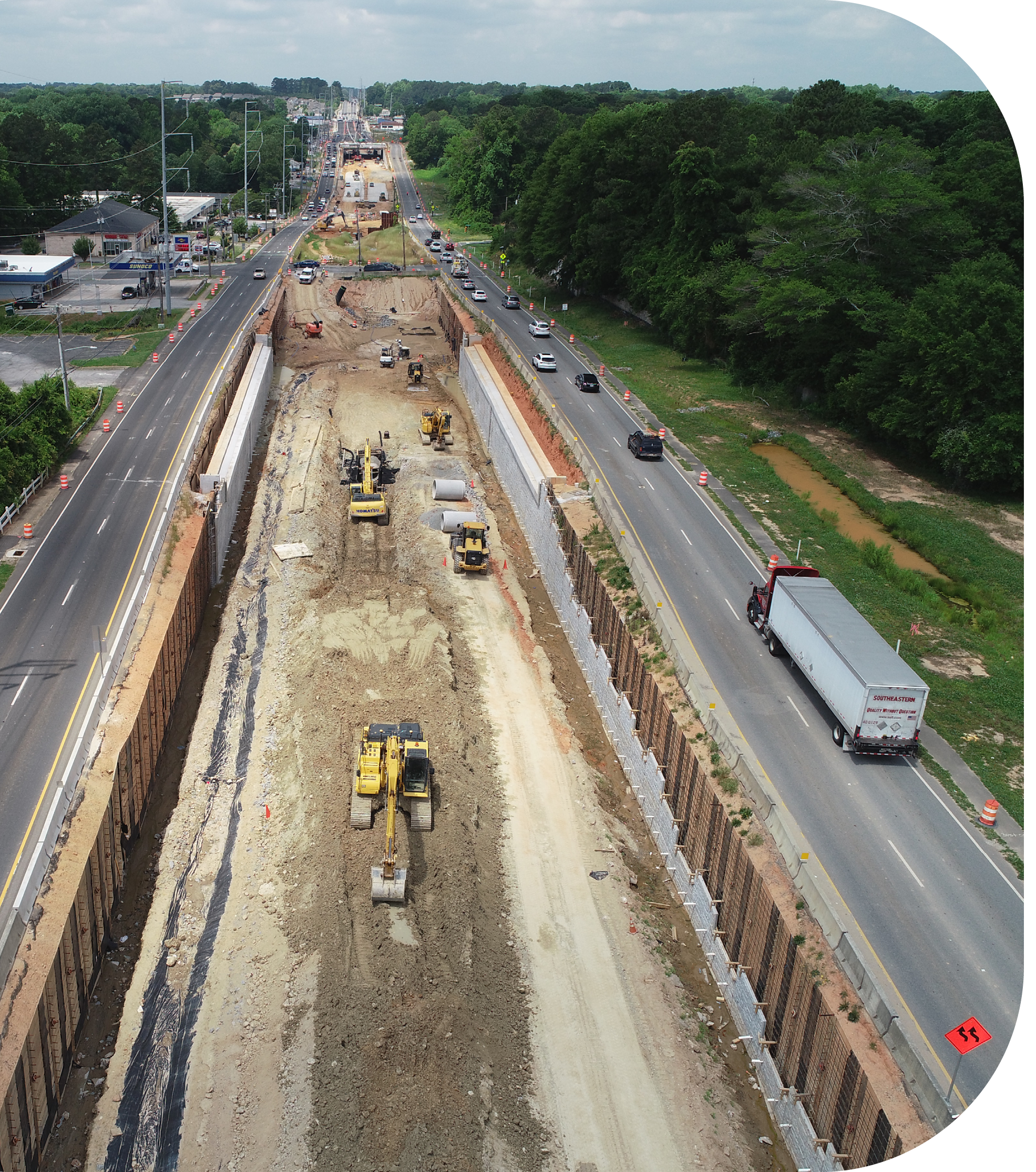 "We are proud to work with communities across Georgia to successfully manage and inspect construction projects. Our Croy team has proven over and over that we have the ability to successfully manage multiple essential project components while remaining responsive to citizens and clients.

Eddie Wade, PE

COO | Croy
Bring Your Construction Management Project
to Life
You have goals. We can help you reach them.