Avoid Delays to Move Your Project Forward Fast
Obtaining land, right-of-way, or easements can cause significant delays in your project's schedule, which can result in unforeseen costs and headaches. It doesn't have to be this way. Our team of licensed professionals knows the regulations that govern land acquisition, relocation requirements, negotiations, and public coordination. The result is a quick, painless, and efficient project process.
Acquisitions (total or partial)
Acquisitions management, including D-1 R/W Project Manager GDOT prequalification designation
Easements
Encroachment agreements
Relocation assistance
Right-of-way
Our land acquisition process is deliberate and detailed. Transparency is our goal throughout the project with all stakeholders. To that end, we prioritize communication and carefully document our steps until the deed is recorded. Communication tools and strategies come standard with each project, including phone outreach, email hotlines, letters, and door hangers. We also prioritize in-person discussions, reviews, and project summaries for effective input and cooperation – helping you earn buy-in from landowners and the public.
We're proud that over the past five years our team has acquired more than 3,000 parcels for clients such as the Georgia Department of Transportation, City of Atlanta, Hall County, and Cobb County Department of Transportation. Our in-house presence at Cobb County Department of Transportation alone has helped deliver more than $2 billion in transportation infrastructure. Our clients span state governments, local counties and municipalities, and utility companies for right-of-way and land acquisition services on projects such as: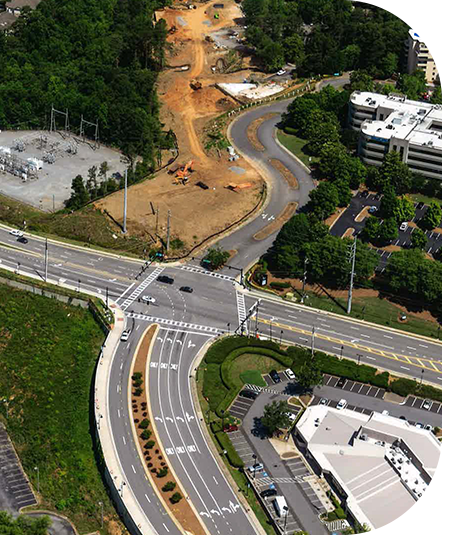 "I highly recommend Croy's land and right-of-way acquisition team. They have been a great partner on our Sardis Road Connector project – communicating clearly, completely, and consistently throughout the process. In addition, team members have proven to be effective problem-solvers; they continually offer solutions that address property owners' concerns in a thoughtful and caring way while also keeping the project moving forward.

Franklin P. Miller, PE

Engineer, Department of Public Works, Engineering Division | Hall County
Bring Your Land Acquisition Project to Life
You have goals. We can help you reach them.