Find Peace Of Mind Knowing Our Measurements Are Accurate
Surveying is the first step in any project, and we know it must be done right. That's why you can count on our crews to gather relevant, precise, and timely information for effective planning and design. By prioritizing safety protocols, calibrated equipment, and project understanding, our crews can execute projects successfully.
3D laser scanning
Aerial surveys
ALTA/NSPS surveys
Bathymetry surveys
Boundary retracement surveys
Construction staking
Database preparation, including GDOT survey databases
Engineering design surveys
Easement exhibit surveys
GIS database maintenance and mapping
Hydrology modeling
Route surveys
Right-of-Way acquisition surveys
Site monitoring and plans
Subsurface Utility Engineering (SUE), including 5.08 GDOT prequalification designation
Topographic surveys
Every surveying project is different. We'll customize a project plan that fits your specific surveying needs and objectives. Whether working on a standalone survey or a system-wide locate and assessment project, our crews utilize hand-held devices for in-field data collection. This approach minimizes handling data multiple times and decreases the chance for errors.
Our surveying crews also use the most updated technology available to obtain precise data measurements. We know it's important crews collect field data using tested and properly calibrated equipment so you get the most accurate results.
In addition, we can help determine which survey is right for your project. The most typical surveys needed include:
ALTA/NSPS surveys – Usually needed for commercial development, ALTA/NSPS surveys combine a boundary survey and a topographic survey into a plat map to properly locate improvements.
Engineering design surveys – We add real value to the work of engineers, architects, and construction professionals by producing accurate, clear, and well-organized information.
Subsurface Utility Engineering (SUE) – Using the latest technology, we can detect underground utilities, cables, and lines not covered by the existing companies who do your 811 inspection. Our team has the 5.08 SUE GDOT prequalification designation allowing us to perform all subsurface utility mapping services.
3D laser scanning – Collecting millions of observation points in seconds, 3D laser scans are rendered into an image for use in plant additions, equipment exchange, and historical renovation, to name just a few.
To date, our firm has performed more than 1,100 design and survey projects. Our knowledge is unparalleled, and our results speak for themselves. Additionally, we are GDOT prequalified in the following designations: 5.01, 5.02, 5.03, 5.07, and 5.08. Take a look at a couple of our surveying team's most notable projects:
We utilize cutting-edge technology and offer fast, experienced services to our residential, commercial, and industrial clients. In addition to traditional surveying capabilities, we can locate and mark all underground utilities, provide GIS mapping, and utilize 3D laser scanning.
Request a Quote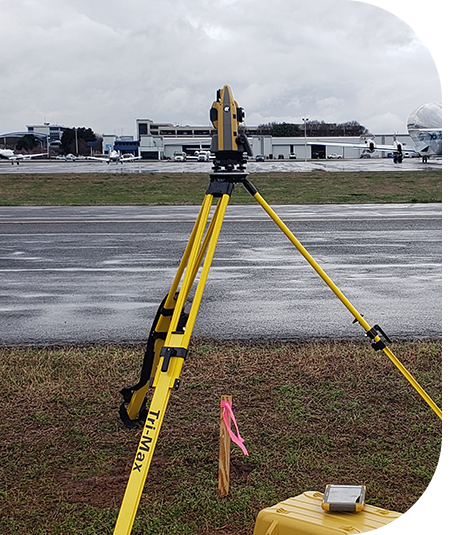 "We have truly enjoyed having Croy as a team member on several projects across Georgia. Their staff and surveying crews have remained professional, diligent, and responsive to our needs, enabling us to keep projects moving forward and successful.

Rob Ragan

Vice President | New South Construction
Bring Your Surveying Project to Life
You have goals. We can help you reach them.