Envisioning Plans that Create a Sense of Place and Community
Our team is focused on one goal: Getting your project across the finish line. We plan to maximize mobility and land use, as well as minimize infrastructure costs, utility interference, and environmental impacts. The result is actionable steps that seamlessly move your project from concept to completion.
Areas of expertise: aviation, parks and recreation, site, transit, traffic, transportation
Freight mobility
Funding application assistance
GIS mapping and analyses
Government operations consulting
Master planning
Pedestrian and bicycle facilities
Placemaking
Rezoning
Shared-use trails planning and design
Streetscaping
Studies: corridors, feasibility, Livable Centers Initiative (LCI), mobility
Truck route planning and analyses
Wayfinding and highway guide signage
We believe in creating convenient, safe, efficient, and aesthetically pleasing communities through collaboration and active public engagement. Because our team's process is focused on implementation and buildability, our plans maximize mobility and land use. We also minimize infrastructure costs, utility interference, and environmental impacts. This approach results in actionable steps that will move your project from concept to completion.
We also understand context-sensitive design and will tailor our strategy to your community's needs and opportunities. We understand the link between connectivity and community growth – walkable, drivable, bikeable options with the addition of transit and rideshare. And, we're intentional with placemaking and including public art to create a space where people want to be.
Projects often change. Unexpected challenges or changes in funding availability can happen. That's why we'll work alongside you at every stage in the planning process to pinpoint risks, identify constraints, and keep stakeholders informed.
Our clients are in both the public and private sectors. Projects range from the master planning of parks to widening roads and creating comprehensive airport plans. Our full-service team supports these initiatives from locations in Georgia, Alabama, Tennessee, and South Carolina. Our team's planning projects include: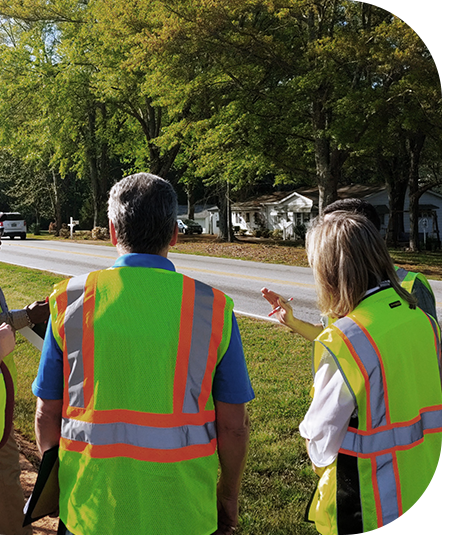 "Croy provided significant contributions and support to our team during the update of our Master Plan, which establishes the foundation for identifying future improvements. During this project, their staff enthusiastically participated in all outreach activities and willingly joined us regardless of the time of the day or day of the week. They also went the extra mile to engage attendees who were reticent about sharing their thoughts and ideas to ensure all voices were heard during the public involvement events.

The input received at these public engagements resulted in an extensive list of potential multi-modal transportation improvement projects. The Croy team synthesized this data into an easily understandable action plan that prioritized the projects with realistic timeframes for implementation. Their incredibly comprehensive, detailed, and collaborative effort resulted in valuable study results.

Kyethea Clark, AICP

Director of Operations | Cumberland Community Improvement District
Whatever Your Planning Needs, Let Us Help You Bring Them to Life
You have goals. We can help you reach them.