Enable Growth with Accessible and Scalable Infrastructure
Our best utility infrastructure projects are out of sight and out of mind. We plan them for future expansions, build them to be easily maintained, and make them accessible for your growing city. We can do this because we've been there – our staff has served in local and state roles, so we understand the processes, policies, and projects that shape communities. We'll work with you to develop and rehab your municipal utilities infrastructure to keep up with your city's growth.
Ecology surveys
GEPA and NEPA documentation
Green infrastructure
Infrastructure modeling
Loan/grant funding assistance
MS4 compliance
Stormwater management and permitting
Wastewater conveyance, pumping, and storage design
Water audits
Water distribution and storage design
Water resource planning
Water and wastewater master planning
Water and wastewater rate studies
Water and wastewater facilities
Our staff has the experience to plan, design, model, and permit any portion of a municipal utilities system. We're also well-versed in regulatory measures. This includes meeting regulatory compliance standards, addressing pollution control, developing stormwater solutions, and resolving environmental permitting issues.
In addition, our environmental professionals will assist you throughout the environmental permitting process. Some of these steps may include preparation of appropriate permit applications in compliance with the Clean Water Act (CWA), coordination with regulatory agencies, development of mitigation strategies, and performance of construction site monitoring for permit compliance.
Our team has years of experience with the design and development of water and wastewater treatment plants, pump stations, distribution systems, collection systems, and modeling. We've delivered assessments and designs for numerous water and wastewater plants, pump stations, and more than two million feet of pipe. Take a look at some of our projects:
You can also count on us to find opportunities for funding, leverage available grants, and help you meet agency qualifications. In fact, we routinely complete more than $100 million in grant-funded projects annually, which represents 25 percent of our total projects. We're experienced with the funding requirements of agencies and grants such as Appalachian Regional Commission, Atlanta Regional Commission, Community Development Block Grant, Georgia Environmental Finance Authority, and the U.S. Department of Commerce Economic Development Administration.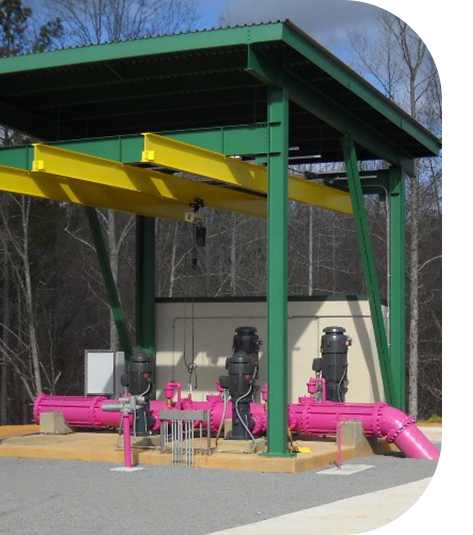 "Croy's work on our sewer model helped us to find deficiencies in our system, where we are now making adjustments. Any time we have questions about our system, we can call Croy and get immediate feedback after they run the model. Working with the Croy team has been a very successful partnership.

Bo Jones

Assistant Public Works Director | City of Smyrna, Georgia
Bring Your Municipal Utilities Project to Life
You have goals. We can help you reach them.