Create Outdoor Spaces that Connect People to
Each Other and to Nature
Versatile and visionary, landscape architecture can beautify communities, increase connectivity, and create a sense of place. Let our team take a holistic approach to planning and designing your projects – from plazas, parks, trails, streetscapes, or campuses. Our landscape architects will help you strengthen your community's built environment by enhancing its identity through thoughtful design for all users. These ideas can then be used to inform and engage stakeholders, community members, and grant donors.
Campus and residential master planning and design
Green infrastructure design
Greenways and trails
Recreation planning and design
Streetscape improvements
Urban, site, and land use planning
Our team of qualified and experienced professionals are leaders in landscape architecture innovation. We excel in all aspects of technical landscape design, planning, and implementation – down to the finest detail. Through collaborative dialogue, comprehensive research, and thorough analysis, we'll keep in mind context, surroundings, and maintenance needs to create a meaningful, long-lasting impact on your local community. Sustainability is also top-of-mind, and we work hard to implement environmentally friendly elements into each project.
Our clients include developers, architects, private firms, and local governments. Working with these partners, our team has delivered numerous landscape architecture projects. With our built-in scalability, you can trust us to work on projects of all sizes and levels of complexity. A few of these projects include: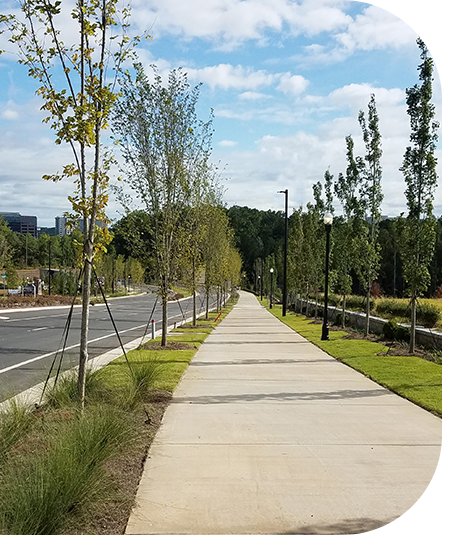 "Croy's landscape architecture team has been an invaluable partner on our Chattanooga En Route project to re-imagine transit stops in our City. They developed concepts that explore how to engage and educate users of these shared spaces, incorporating local art in the process.

Eric Myers

Executive Director | Chattanooga Design Studio
Bring Your Landscape Architecture Project to Life
You have goals. We can help you reach them.