Georgia-based, multi-discipline consulting firm Croy was named a 2020 Best Firms to Work For Award winner by Zweig Group, a leading research, publishing, and advisory services resource for firms in the AEC (architecture, engineering, construction) industry.
The awards honor the best AEC firms to work for in North America. Firms were evaluated comprehensively on firm culture, workplace practices, employee benefits, employee retention rates, professional development, and more – from both management and staff perspectives.
Awards were given in multiple categories based on firm size and discipline. Croy, which employs approximately 150 people across six Southeastern offices, ranked on both the "100-199 Employees" and "Multidiscipline" category lists.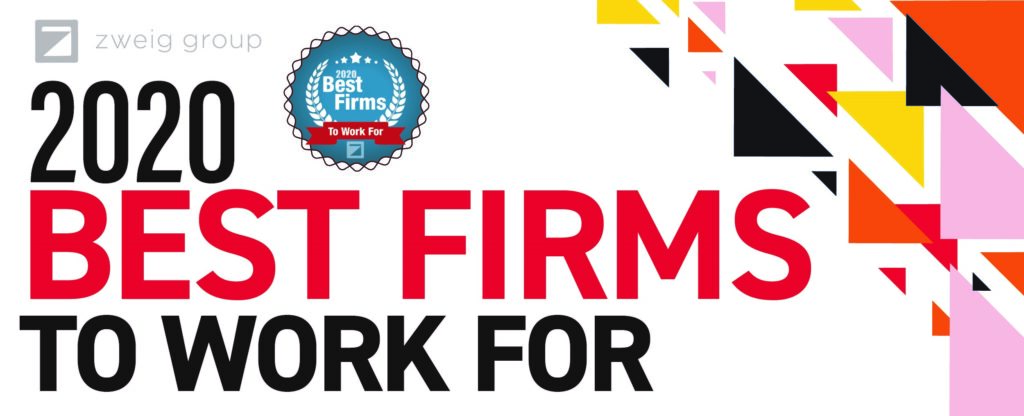 "We are honored to receive this industry-wide recognition. As a firm, we are continually looking for ways to better develop our employees, serve our clients, and invest in the communities where we work. This award is a testament to the success of those efforts and the strength of our culture," said James M. Croy, Sr., PE, CEO and Managing Partner for the firm.
As a leading provider of design solutions in the Southeast, Croy offers a diverse range of services in various fields, including aviation, surveying, land acquisition, landscape architecture, program management, site development, construction administration, as well as transportation, traffic, and transit planning and design. Founded in 2005, the firm celebrates 15 years in business in 2020.
"With recruitment and retention continuing to be the greatest challenges for firms, this contest, the only national best places to work for the AEC industry, is more important than ever," said Zweig Group CEO Chad Clinehens. The annual contest yields over 2.3 million benchmarking data points on everything from culture and values, career opportunities, and leadership in the AEC industry.